By now we hope that you have started planning for 2017.  
PR is changing and in order to really #GetNoticed it is necessary to change with the times.  The traditional press release is basically dead, influencers are able to spread your message as well as or better than traditional newspaper outlets, and video will play an even larger role in the 2017 brands that rise to the top.  We like to explain it as the Kodak case study.  Kodak did not want to change with the direction that its audience was moving. Therefore, what was once a top tier brand is barely seen or recalled. Many of our kids may not even know the Kodak brand.
My team and I put together this intensive that will allow you to set your self up for success in 2017 by going through significant strategic planning and measurable goal setting activities.
The intensive is tailored specifically to your needs.  Being that it is so brand specific, you will have to email us to receive the application for acceptance in to the program. We are only taking 5 VIP candidates in December. If you are interested or have questions, please email hello@selsienterprises.com.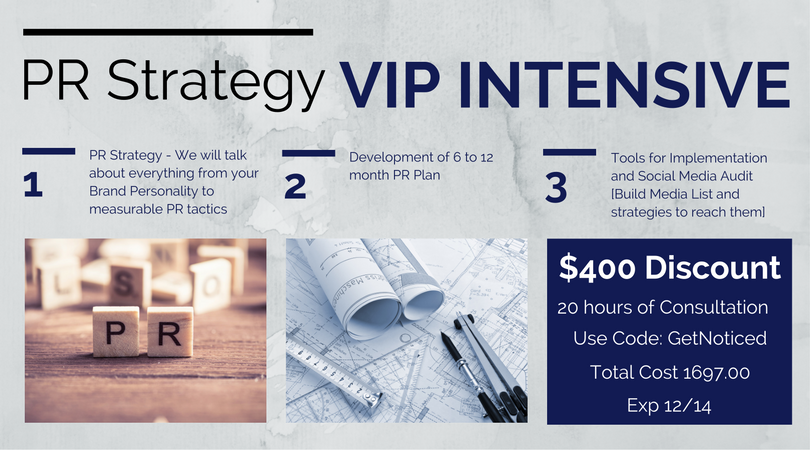 http://selsienterprises.com/wp-content/uploads/2016/11/pr-strategy-sessions-now-available.jpg
780
1020
selsi21@gmail.com
http://50.87.248.62/~selsient/wp-content/uploads/2016/02/cropped-1406_50218429011_9084_n-300x300.jpg
selsi21@gmail.com
2016-11-20 21:31:57
2016-11-24 08:19:50
BLACK FRIDAY DEAL - VIP PR Strategy Intensive