It seems as though Beyoncé is on top of the world at the moment. She has managed to take a very private situation between her and her husband all the way to the bank. As the saying goes…she has turned lemons into lemonade.
Let me start by stating that I am a HUGE Beyoncé fan. My bias tends to swing in her favor (admittedly).
What I do want to share in this post is the business take-a-ways that we can all learn from and apply to our businesses immediately.
TOP QUALITY PRODUCT
Before you take anything to market, you have to make sure your ducks are in order. Meaning, you have researched, tested, and reviewed each and every aspect about what you are about to share with the world. You may notice that Beyoncé releases her albums when and how she wants to. This creative control makes it easier for her to live with the success or failure of what she puts out.
Now, I want to relate this to our organizations.
There are times that I have seen entrepreneurs put out their product or service still needing work on the back end. For example, you have your product images, but you do not have a way for people to place their order. Or, you do not have any good images at all and you are simply hoping for someone to support you. It's not about perfection, but it should be as close to perfect as you can get it.
UNDERSTAND YOUR AUDIENCE
One thing that Beyoncé knows is her audience. She understands what her audience will and will not withstand from her brand. This is the reason that she can now release a song or an album in the middle of the night and it still break records. This is also why she can put her work exclusively on Tidal for a period of time and still eventually break records. Lemonade was released on February 6, 2016 with a limited release strategy. In true genius fashion, Beyoncé used her Super Bowl time to not only make a statement, but she also announced her tour dates.
The BeyHive (as Beyoncé's community is affectionately called) has become true brand ambassadors for Beyoncé and anything that she puts out. This is the true benefit of developing a community. Now, we are not all Beyoncé. We can not sparsely attend to our communities and think that they are going to gain any sense of loyalty to us.
Pay attention to what your community wants from you and what you want from your community. Add value to your community and it will add value right back to you.
EXECUTION
Many of us have a variety of ideas for how we would like to follow our passion and make a living. The problem is that we do not take the time necessary to bring thes ideas to life. The difference between success and remaining average is in the details of the execution.
Set goals and build a strategy of execution towards those goals. When you set measurable goals, it is much easier to line up what you need to do to get to your desired outcome.
If Beyoncé has time in her day to execute a new album, the videos, a clothing line, and a global tour, we should also be willing to put in the work necessary to bring our ideas to fruition. Beyoncé does have a team that many of us are not fortunate enough to have at the moment. But, from her interviews over the years, it's easy to see that she has a specific routine for buckling down when it's time to focus. The lesson here is to have laser focus when it comes to executing your ideas.
The best results come from when you are able to tune out the clutter. If you are spending hours on Facebook when you need to be focusing on your business, then it may be time to make some changes in your daily schedule. This all depends on the level of growth you desire. Focus in on what it will take to reach your goals, develop a strategy, and implement flawlessly.
THE NUMBERS
Ivy Park – Launched on April 14, 2016 and will be sold in North America in Top Shop, Nordstrom, and Hudson Bay. With items ranging from $50.00 to $265.00, Mashable reports that this is the most popular fashion brand on Instagram in terms of engagement before it even launched. The video used to launch the brand ask the question, 'Where is your park?'
Lemonade – Beyoncé's latest work sold approximately 200K on the first day. When it is all said and done, the album priced higher then most at 17.99, is expected to sale upwards of 600K albums.
The Formation World Tour – The tour kicked off on April 27, 2016 in Miami. Originally slated for 41 shows, Beyoncé was set to make close to 50 million dollars. Now, with the add on of the additional shows the estimated amount that Beyoncé will bring home from the concert alone could reach 75 million.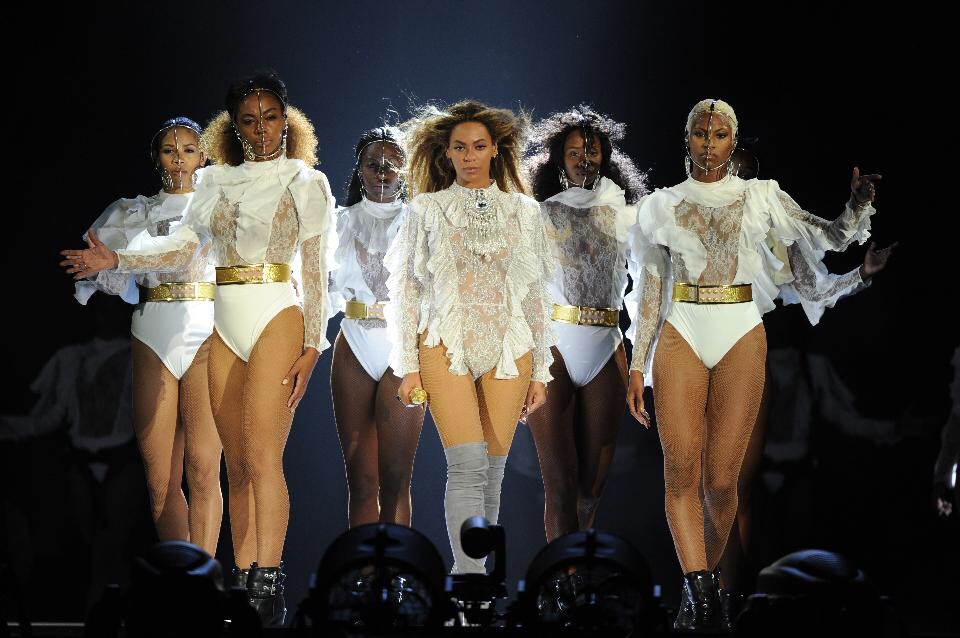 MIAMI, FLORIDA – APRIL 27: In this handout photo provided by Parkwood Entertainment, Beyonce performs during the opening night of the Formation World Tour at Marlins Park on April 27, 2016 in Miami, Florida. (Photo by Frank Micelotta/Parkwood Entertainment via Getty Images)
WTRMLN WTR – 10 days after Lemonade, Beyoncé announced that she was an equity partner in a 3 year old startup that makes cold-pressed watermelon water. The water was featured in the Ivy Park launch video and is also sold at the venues that Formation performances are taking place in. So, Beyoncé is not only making money from the concert, she is making money from product sales. Can you say "cha-ching?"
In 2015, Bey brought home 54.5 million and in 2014 she sat on Forbes Celebrity Top 100 at 115 million.

http://selsienterprises.com/wp-content/uploads/2016/05/image.jpeg
360
640
selsi21@gmail.com
http://50.87.248.62/~selsient/wp-content/uploads/2016/02/cropped-1406_50218429011_9084_n-300x300.jpg
selsi21@gmail.com
2016-05-17 09:24:28
2016-05-17 09:24:29
The Business of Beyoncé