By: Morgan Johnson
On May 24 we hosted The Front Line at Ponce City Market, a panel discussion that was open to
the public. At this ͞fireside chat͟ event we had a very interesting and insightful time where we had an opportunity to discuss some real issues of media in our society. For both topics we discussed that evening, each of the eight panelists had many unique and valuable points.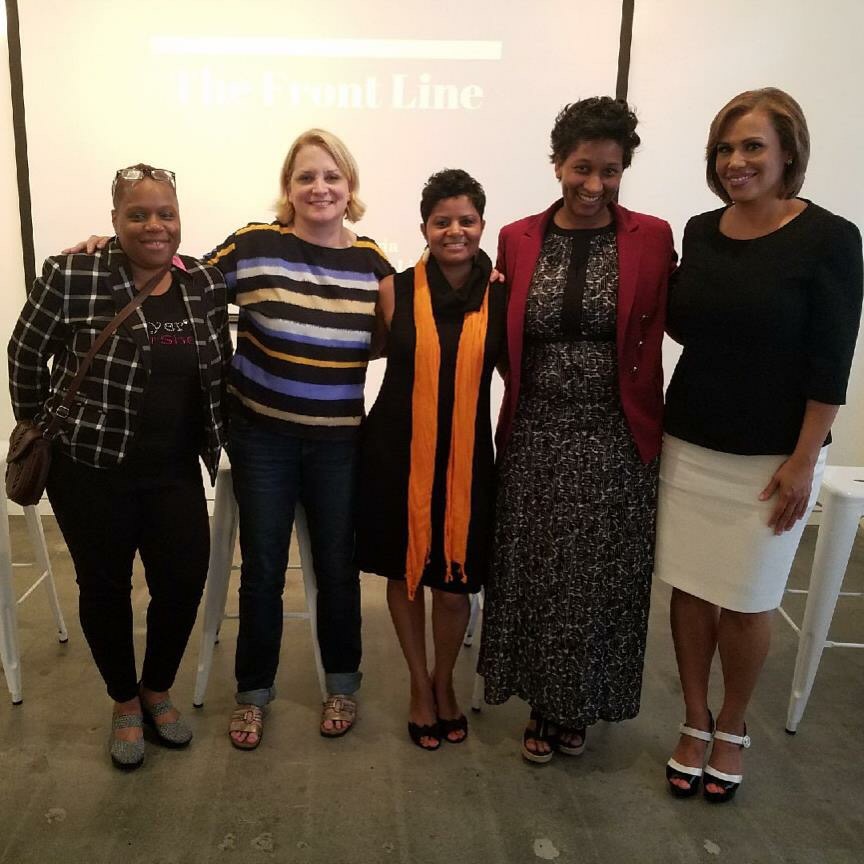 The first topic on the table was the popular discussion of fake news vs. real news. The panelists that spoke about this with us were Yalanda Lattimore, Melissa Carter, Nicole Smith and Jovita Moore. Considering their different media backgrounds, a passionate discussion arose regarding their views on the definition of fake news, as well as their perceptions on where the responsibility lies. As far as the definition of fake news is concerned, the general consensus seems to be that fake news typically comes with an agenda from the source putting it out.
Different opinions started to become apparent when we tried to figure out the source of the
fake news issue. One half of the argument seemed to believe that deciphering real news was the responsibility of the audience, while the other half believed it was the job of the media to do their research before putting out media.
Overall, I learned that it is important to be thoughtful in the media outlets we choose and be patient and trusting, instead of skeptical and not willing to wait for accurate and thorough information.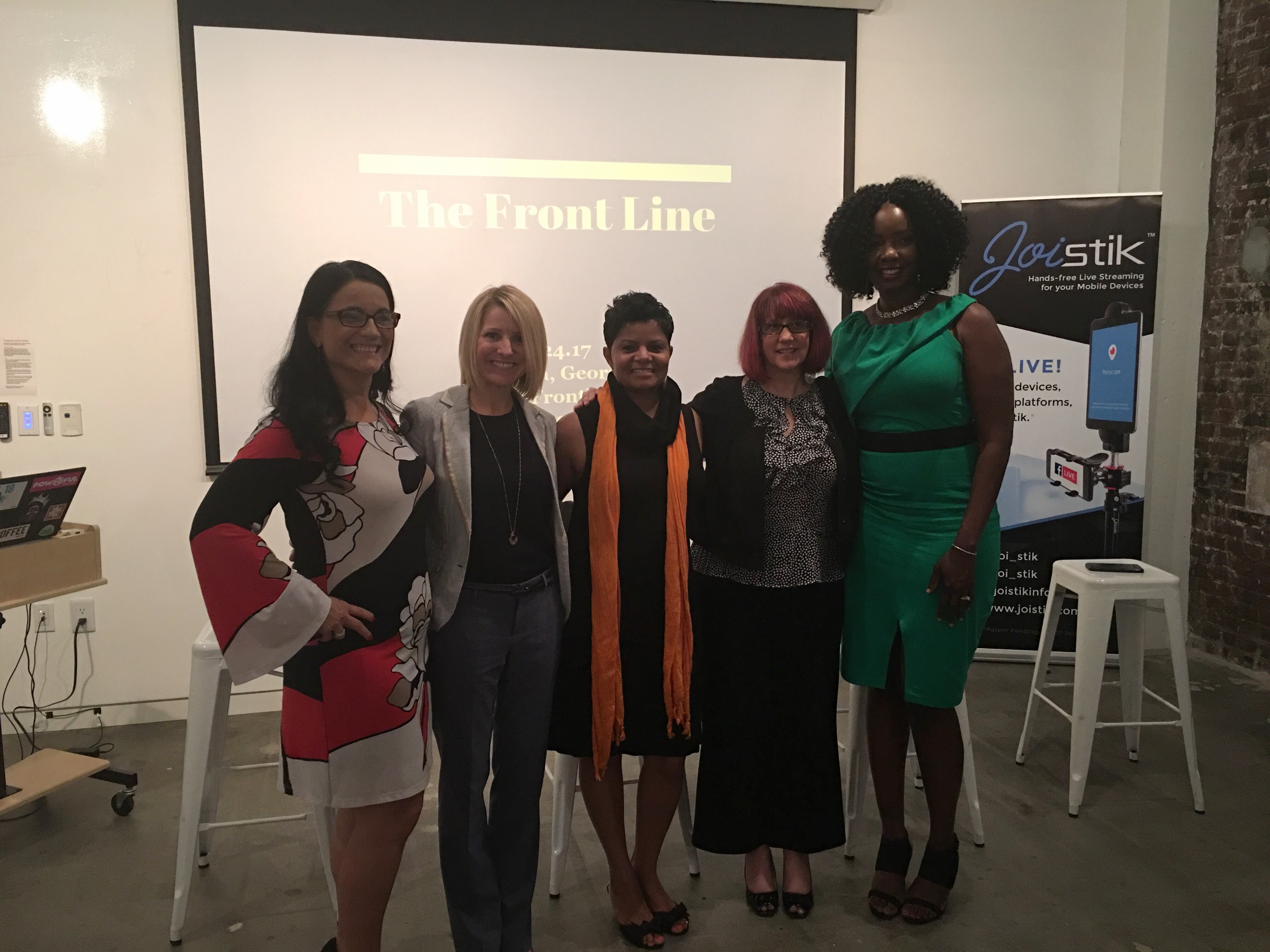 The second conversation revolved around social media for social good. Our four panelists, Karin
Lopez, Jen Cox, Lynn Medcalf, and Pamela Booker all use their social media platforms to make the world a better place. They offered very useful advice on how we can do the same. There I learned the importance of starting at home with something you believe in and then sharing it with the rest of the world. It is important that in the age of social media, that we use our accounts to further society like the women we heard speak.
http://selsienterprises.com/wp-content/uploads/2017/06/img_7297.jpg
500
500
selsi21@gmail.com
http://50.87.248.62/~selsient/wp-content/uploads/2016/02/cropped-1406_50218429011_9084_n-300x300.jpg
selsi21@gmail.com
2017-06-11 19:47:37
2017-06-11 19:47:37
Reflections From The Front Line